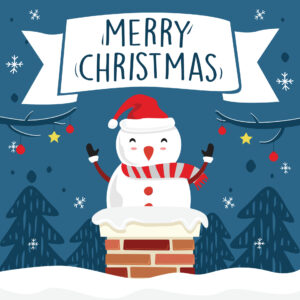 Merry Christmas & Happy New Year 2022!
Oh, how quickly 2021 has passed! Strange Corona-year… We celebrated last Christmas with the family  – outdoors of course. Jacob went for a swim after having crushed the ice on the lake. The snow came in February.. Sofia and Tomas went skiing and brought along Killy. Kicki tried too. Grandma and grandpa came to visit every now and then, we had our dinners outdoors – not too bad at all actually. Tomas, the Carpenter, were busy all spring – after having built the deck together with Jacob last year, now it was time to focus on the stairs. Meantime, the garden was so pretty in apple-blossom. In June it was time to put up the mast, and Tomas has to climb 16 m to do the final adjustments. Great view! Back home, Tomas and Jacob prepared for a new lawn, and the stair-project also progressed.
While Tomas was building, Sofia and Kicki took a different approach this summer and spent many days at sea. This was a new experience for Kicki – having sailing all life but never without a skipper. Well, there has to be a first time for everything. Good thing Sofia is a skipper too! Both Jacob and Sofia passed their Navigation Exam this summer, so our "Galadriel" has been used a lot. The dogs loves to come along and have no problems to relax on board. Later in the summer we had the pleasure to have Jacob and Louise visiting us in Tånneryd where we have the cabin. Jacob thought we needed a bridge to better enjoy the lake. The guys built it in one afternoon. And then there was the bathroom, oh yes, it needed a face-lift. And so, the stairs back home was finished!
In September and October we enjoyed walking in the woods picking mushrooms. Lastly, in December, Sofia found herself an apartment in the city. Like father, like daughter – turns out she is a handy-man (-woman!) too!
This Christmas we'll celebrate in Tånneryd again, just hang-out, enjoy and being grateful to spend the holidays with family. Winterbath? Maybe.
Take care of yourselves & enjoy the holidays!
All the best from us.